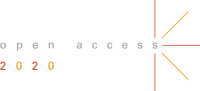 Copernicus Publications endorses OA2020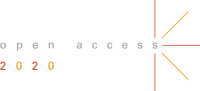 1 June 2016
Copernicus Publications endorses Open Access 2020 (OA2020), an international initiative to support the swift, smooth, and scholarly oriented transformation of journals from print subscription to open-access publishing.
Copernicus has been a scientific publisher since 1994 and an open-access publisher since 2001. Openness is a principle for the German company. In 2001, the first open-access journal, Atmospheric Chemistry and Physics, was launched by Copernicus in cooperation with the European Geosciences Union (EGU). This journal already applied Interactive Public Peer ReviewTM – a peer-review approach entailing the public discussion of the author's manuscript.
Subsequently, all journals published by Copernicus were transferred to the open-access publication model by 2008. Since then, all newly launched journals or those journals that were acquired from other publishers have been open access from the beginning.
Thus, Copernicus is very experienced with transforming subscription-based journals into open-access journals. "We really appreciate the OA2020 initiative, and we know from our experience that a full transition towards open-access is possible," says Martin Rasmussen, Managing Director of Copernicus. "As a purely open-access publisher, we have proven that financing open-access publications with moderate article processing charges is a sustainable business model."
The principles of OA2020 are embodied in an expression of interest launched in March 2016. It builds on analysis that shows that there is already enough money within journal publishing to allow for a full transition to open access that will be – at a minimum – cost-neutral. OA2020 has already been endorsed by 50 international scholarly organizations.
More information on Open Access 2020.