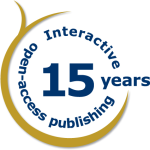 Copernicus celebrates 15 years of interactive open-access publishing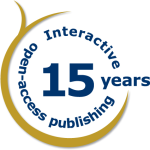 22 April 2016
In 2016, Copernicus Publications and the European Geosciences Union (EGU) celebrate the 15th anniversary of interactive open-access publishing.
It has been 15 years since Copernicus and the EGU started their journey towards open science. On 3 September 2001, the first discussion paper was published in Atmospheric Chemistry and Physics Discussions, the discussion forum of Atmospheric Chemistry and Physics, an open-access journal published by Copernicus on behalf of the EGU.
Copernicus Publications was the second publisher worldwide to provide free access to journal papers financed through moderate article processing charges (APCs). To make publication easier for the authors, the Göttingen-based company has billing agreements with research organizations, universities, libraries, and funders concerning APCs. Authors lacking funds can also apply for waivers.
Copernicus' unique feature is the Interactive Public Peer ReviewTM. During the public review process everyone is free to read reviewer reports, and the scientific community is invited to comment on a paper prior to final publication. This process fosters scientific discussion, provides a lasting record thereof, and maximizes the effectiveness and transparency of scientific quality assurance.
But the idea of open science is more than just open access and transparent peer review, explains Martin Rasmussen, Managing Director of Copernicus. "We see the outcome of our authors' work as a publication cluster. A journal paper is the trunk, and the data sets, model code, videos, and other assets are the branches."
By following a threefold open-access strategy, Copernicus goes further than other publishers by offering open access to the paper, to the review process, and to the assets that go along with the research.
Since 2001, 17 more Copernicus journals have followed the path of transparency in scientific quality assurance by applying Interactive Public Peer ReviewTM. All of Copernicus' additional 38 journals are also strictly open-access, but they do not follow the interactive approach.
A lot has changed in academic publishing in recent years. Open science has become the aim of funders and politicians worldwide with the goal of benefiting scientists and society as a whole. Academic publishing has become more open. Even though there is still much work to be done, it is time to celebrate the achievements. Last night, the EGU and Copernicus had a celebration at the annual EGU General Assembly currently held in Vienna. There will be further events celebrating 15 years of interactive open-access publishing in the coming months under the motto "open science – let it grow".
More information on Interactive Public Peer ReviewTM.
Flyer: 15 years of interactive open-access publishing.